It's a blessing to be here. It's a special and unique gay and lesbian senior center in the country.
Enrique

Community Outreach - Education and Training
Goals
The goals of GLEH's Community Outreach – Education and Training programs are to increase the cultural competency, capacity, awareness and education level of providers and community members as they relate to issues specific to low-income elder LGBT and HIV/AIDS populations.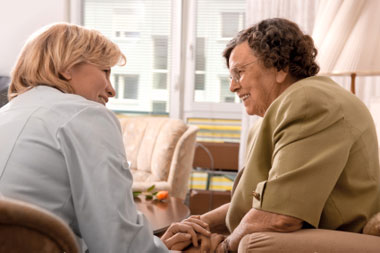 Overall access to social and preventive services is a growing concern among older adults who have a greater risk of suffering from acute and chronic diseases, behavioral health issues and other concerns. For members of the LGBT elder community, this is an even greater concern. Older LGBT persons traditionally have not been supported or sought support from institutions and social service providers.
To counter this, GLEH offers the following services to increase the capacity of community providers to prepare them to be better equipped to handle LGBT and HIV/AIDS elders throughout the greater social service, public health, housing and education sectors.
In-services for agency staff, sensitivity training and cultural competency and capacity building trainings.
Participation on community panels that speak to the issues relevant to low-income LGBT, HIV/AIDS and vulnerable populations of elders.
Continuing Education Training for licensed professionals who seek to increase their awareness and knowledge level on best practices, considerations and approaches when dealing with these unique and highly under-served populations of seniors.
Community education sessions with medical and mental health professionals, as well as the planning of, and participation in conference workshops that are of particular interest to these populations.
Participation in a city-wide coalition to support service providers that will further advance the field of aging services and the provision of care, treatment and education for under-served LGBT & HIV/AIDS communities.
GLEH provides these community services in a culturally relevant manner employing direct care, social service, housing and educational programs while addressing the issues that are unique to this growing population.
Studies conducted with this population show that the more satisfied respondents were with the support that they received, the less lonely they felt.